"Our team at Time Warner enjoyed the program structured by Adventure Associates. The activities were fun and engaging and created a bond for our group. We found out that our team operates strongest when we work together. The day was a real success."
Time Warner Inc
Team Building in Toledo, Ohio
Toledo boasts numerous activities for your corporate group, including the country's top-rated zoo according to USA Today as well as great golf courses, world-class museums such as the Toledo Museum of Art, and an excellent science center, COSI. Bordering Michigan to the north, and Lake Erie to the northeast, Toledo is an industrial town which has received the nickname "Glass City" for its well-known glass industry. While car part manufacturing is another major employer here, there has been renewed investment in green jobs, as local universities have received grants for solar research and a couple of solar panel manufacturing companies have since set up shop here.
The proximity to water and various parks and recreation areas in addition to numerous local event venues make for a variety of team building options. Try our Zoolutions team building program at the beloved Toledo Zoo, which featured the country's first Hippoquarium (that's right, an aquarium-like exhibit for hippos!). The Toledo MetroParks system encompasses 10,000 acres, including such popular spots as the Oak Openings Preserve, or the historical Wildwood Manor and Preserve. Wherever you decide to do your team building event, Adventure Associates can help you plan one that is both memorable and engaging. Get in touch with us today!
---
Request Proposal »
Featured Programs
Some of our most popular team building programs.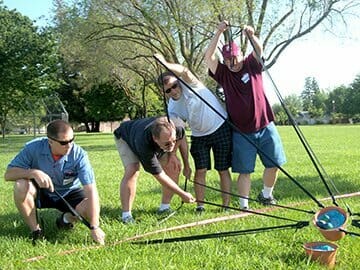 Pursuit
Imagine being able to tap into the abilities and talents of every…
Buildin' Bikes
Everyone remembers their first bicycle! In this fast-paced team…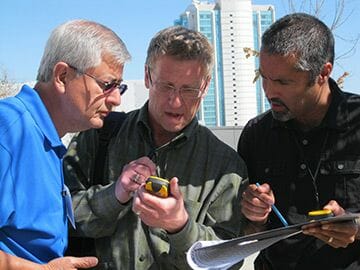 GeoTrek
GeoTrek, based on the recreational sport of geo-caching, blends…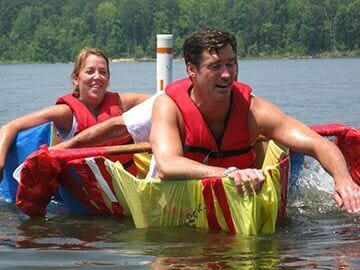 Build a Boat
Challenge your team to work collaboratively…
---

Latest posts by Doug Ramsay
(see all)
« Back to Ohio
"Our team at Time Warner enjoyed the program structured by Adventure Associates. The activities were fun and engaging and created a bond for our group. We found out that our team operates strongest when we work together. The day was a real success."
Time Warner Inc