"Our team at Time Warner enjoyed the program structured by Adventure Associates. The activities were fun and engaging and created a bond for our group. We found out that our team operates strongest when we work together. The day was a real success."
Time Warner Inc
Team Building in Arlington, Texas
Located within the Dallas – Ft. Worth metropolitan area, Arlington is home to the Cowboys and Rangers stadiums, not to mention the oldest Six Flags Park in the country and even the bowling hall of fame. If you're looking for something educational, the Planetarium at University of Texas Arlington is a popular site. Suffice it to say that between team building events, your corporate group will have plenty to keep them entertained. 
Arlington also features a number of parks and outdoor spaces perfect for some of our more active team building activities, like our very popular GeoTrek program. River Legacy Park is a great place to hike, bike, and canoe, plus it features the Living Science Center which can be rented as a venue and provides an education on the local flora and fauna.
Regardless of where you decide to hold your team building event in Arlington, Adventure Associates has the skills and experience necessary to create an engaging, customized program that your employees won't soon forget. Get in touch today to see how we can help your team!
---
Request Proposal »
Featured Programs
Some of our most popular team building programs.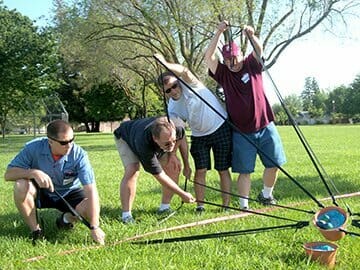 Pursuit
Imagine being able to tap into the abilities and talents of every…
Buildin' Bikes
Everyone remembers their first bicycle! In this fast-paced team…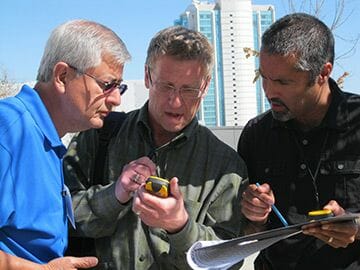 GeoTrek
GeoTrek, based on the recreational sport of geo-caching, blends…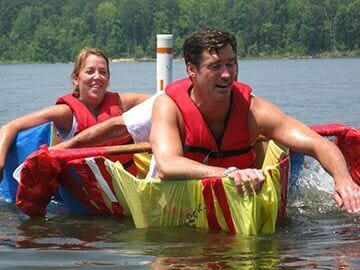 Build a Boat
Challenge your team to work collaboratively…
---

Latest posts by Doug Ramsay
(see all)
« Back to Texas
"Our team at Time Warner enjoyed the program structured by Adventure Associates. The activities were fun and engaging and created a bond for our group. We found out that our team operates strongest when we work together. The day was a real success."
Time Warner Inc