"In my 20 years with Wal-Mart I believe that this was the most fun team build experience that I have had. I loved being out of the office and doing the challenges that are out of the classroom compared to other organizations that just stay in a room."
Wal-Mart
Team Building in Laredo, Texas
Situated along the Rio Grande River, Laredo is a bustling border town with an international airport for easy access and an economy that thrives on trade with Mexico. In fact, you might be surprised to learn that it's America's largest inland port. It has a vibrant culture due to its proximity to Mexico, and the town is a hotspot for spicy cuisine, as it hosts an annual Jalapeño Festival, one of the top 10 food festivals in the United States.
Outdoor team building activities like Team Performance Challenge and Pursuit can be done at one of the town's parks, such as the large Lake Casa Blanca International State Park. Likewise, a GeoTrek program to discover downtown Laredo, including the old town charm of San Augustin Plaza.
Whereever you decide to have your team building event, we can assure you an engaging, exciting experience for all your employees. Give us a call or send us an email to find out more about our customizable programs!
---
Request Proposal »
Featured Programs
Some of our most popular team building programs.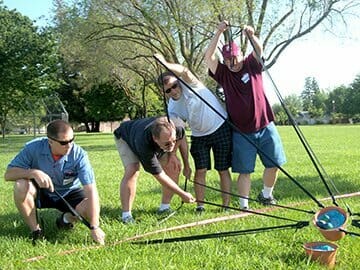 Pursuit
Imagine being able to tap into the abilities and talents of every…
Buildin' Bikes
Everyone remembers their first bicycle! In this fast-paced team…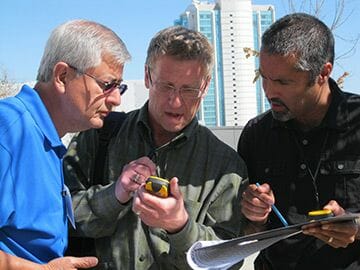 GeoTrek
GeoTrek, based on the recreational sport of geo-caching, blends…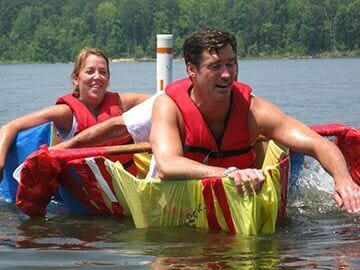 Build a Boat
Challenge your team to work collaboratively…
---

Latest posts by Doug Ramsay
(see all)
« Back to Texas
"In my 20 years with Wal-Mart I believe that this was the most fun team build experience that I have had. I loved being out of the office and doing the challenges that are out of the classroom compared to other organizations that just stay in a room."
Wal-Mart