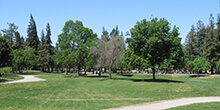 "It was a great test of our departmental strengths and abilities."
– Intuitive Surgical
Team Building in Mountain View, California
In the heart of Silicon Valley, the city of Mountain View was named for its views of the Santa Cruz Mountains and is now headquarters for several of the largest technology companies in the world. The combination of outdoor recreational facilities and large scale conference centers offers a wide variety of venues for corporate training and team building events.
Featured Program
Teams Discuss and Decide in Mountain View
It's only human nature to prefer to participate in defining the direction of the company or to drive agreements for protocol. The best path, the right decision, affirmation of a strategy or the uncovering of a new one, problem-solving or identifying new opportunities, all of these become products of people sharing ideas in our involving and productive Active Forum workshop.
The facilitator begins by working with the team to develop a theme, such as how to improve client communications or how to become a more effective team. This establishes a clearly defined focus without hindering free expression.  Later team members volunteer to convene smaller, topical sessions by recording the conversations at various flipcharts. Participants move freely between them, from one convener/session to another, sharing, listening, adding opinions and cross-pollinating. As this pragmatic but creative process continues, the group identifies the steps necessary to address the issues and opportunities. The entire group reconvenes to clarify, expand upon ideas and establish next steps.
More Adventure Associates corporate training and team building programs in Mountain View
Bring your team together at the charming Rengstorff House for a workshop that helps individuals to gain self awareness and emotional control.  Our Emotional Intelligence workshop designs exercises to boost EQ. You can combine this workshop with our Team Performance Challenges which keeps everyone on their toes as they solve interactive challenges that require conversation and collaboration.

Latest posts by AAI Staff
(see all)
« Back to California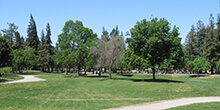 "It was a great test of our departmental strengths and abilities."
– Intuitive Surgical